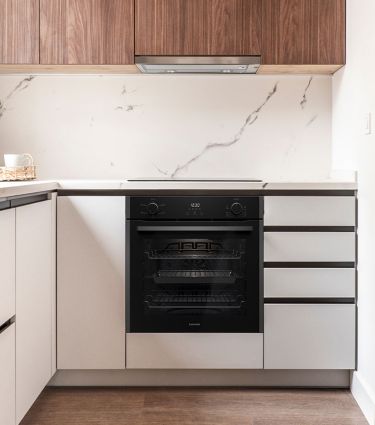 Cooking
From ovens to cooktops, we have have quality appliances to suit every home.
Cooking with Euromaid
Euromaid appliances make cooking and baking fun for the whole family easy. Their innovative technologies and convenient functions take work off your hands.
2023 Built In Oven Range
Discover our newest collection of built-in ovens designed to give you more innovation, quality and functionality in the kitchen, all for less.
Cooking accessories
Cook like a chef
Enhance your cooking experience by choosing from one of our various cooking accessories.

Made for you
With such longevity in the industry, Euromaid think of ourselves as a part of the family … a brand for all generations.

25 Years of expertise
Euromaid has been providing high quality kitchen and laundry appliances to the Australian market for 25 years.

Built to last
We always have you and the people you care about in mind when we are designing our products.
Looking for expert advice?
Our sales team can offer a personalised virtual consultation over video call to help you create your dream kitchen.