5 super simple DIY kitchen updates to transform your kitchen
6 min read
Whether you've just moved in, been in the same kitchen for 10 years or are just looking for an excuse spruce things up around home, you've come to the right place. Our 5 easy update ideas will help bring some pop back into the kitchen, without the pain or price tag of a big reno.

Replace the hardware
Replacing the hardware throughout your kitchen (and your whole house) is a super easy and inexpensive way to add some character and interest to your kitchen. Both old and new homes can suffer from having the cheap, generic hardware that blends in. Don't be afraid to inject a little personality with contrasting colours or find those exquisite vintage bronze handles. For a straightforward swap be sure to choose hardware that matches the drill length of your existing ones, that way it's as simple as out with the old and in with the new.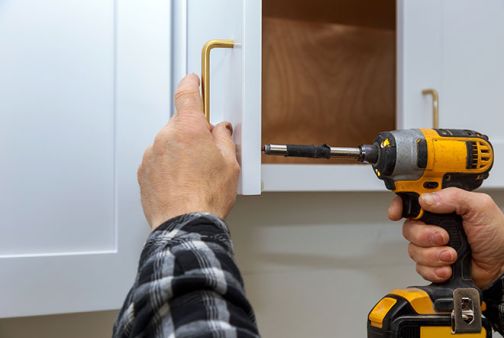 Update the lighting
Older homes often suffer from having inefficient, poorly designed lighting and this can really take away from the beauty and functionality of your kitchen. Go the whole nine yards and rework your lighting arrangement to better suit your kitchen or keep it simple and swap out the fixtures and globes to something more tasteful. And if you really want to make a statement a new pendent hanging over your island can add that extra bit of glam you didn't know you needed. Switch to LED globes for brighter light and increased energy efficiency.
Replace old appliances
The focal point of any kitchen is the appliances – especially if you have a large freestanding cooker set right at the heart of the space. Not only can older appliances make the kitchen feel outdated, but they may not still be performing to their best. Updating a single appliance or the entire suite is a great way modernise your kitchen but also has the added benefit of giving you modern functionality and features such as steam cleaning, increased capacity and touch controls.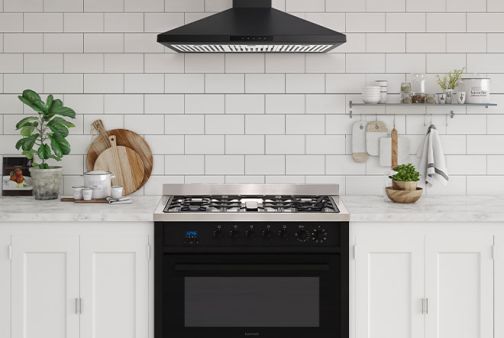 Repaint the cabinets
It's and oldy but a goody. Painting your cabinets can instantly change the entire look and feel of your kitchen. From a simple white refresh to getting a bit bolder and adding some colour, repainting your cabinets can take that drab 80's wood grain and turn it into a feature of your home. Just remember to bring home some paint samples and examine how colours change throughout the day. Your chosen colour may look stunning in the soft afternoon sun but lose its charm under artificial light.
Refresh your accessories
Off style kitchen accessories can stick out like a sore thumb in an otherwise beautifully designed kitchen. Coordinating the style of things like tea towels, rugs, decorative items, utensils and even small kitchen appliances really bring together the space. The little things can make a huge difference. Your farmhouse kitchen won't be complete without textured tea towels, a vintage kettle and toaster, jute rugs and elegantly placed organic chopping boards. A simple, relatively inexpensive way to either finish off your kitchen or give it a refresh that'll make it feel brand new. And who doesn't love to go shopping!